PROJECT: THE SNURKS  aka BOO, ZINO & THE SNURKS (Back to Gaya) | CG Feature Film (2004)
Directors: Lenard Fritz Krawinkel & Holger Tappe
TASKS:     Production Designer ("human world" part of the movie) | Supervisor: Light & Look Development | Final Compositing
"The Snurks" was my first job as a production designer. I started out as a conceptual illustrator for the project, but ended up
as a production designer. My responsibilities included set design, virtual set construction, light and mood development.
I was managing the team and supervising the departments involved. It was Germany's first fully CG animated feature film.
The production was quite the adventure for me, all things considered.
The storyline:
Boo and Zino are the stars of their own animated TV show in the fabulous world of Gaya.
An evil professor steals the energy force of Gaya, the enchanted dalamite. This event hurl Boo, Zino and their opponents,
the evil Snurks into our reality. Lost and reduced to the size of toy figures, Boo and Zino have to find the dalamite and
try to get back to their own world, fighting off hungry rats, massive robots and evil humans.
First look- and rendertests:
We were tasked with designing a dark and realistic "human world" which would contrast with the fantastic world of Gaya.
The sets included several fictional hybrid german/international city streets, back alleys, a sewerage, an abandoned hotel,
the diner "Susi's Truckstop", various shops, an abandoned industry complex, a retro-futuristic laboratory and many more.
In the back alleys:
The hotel:
Deep down in the sewerage: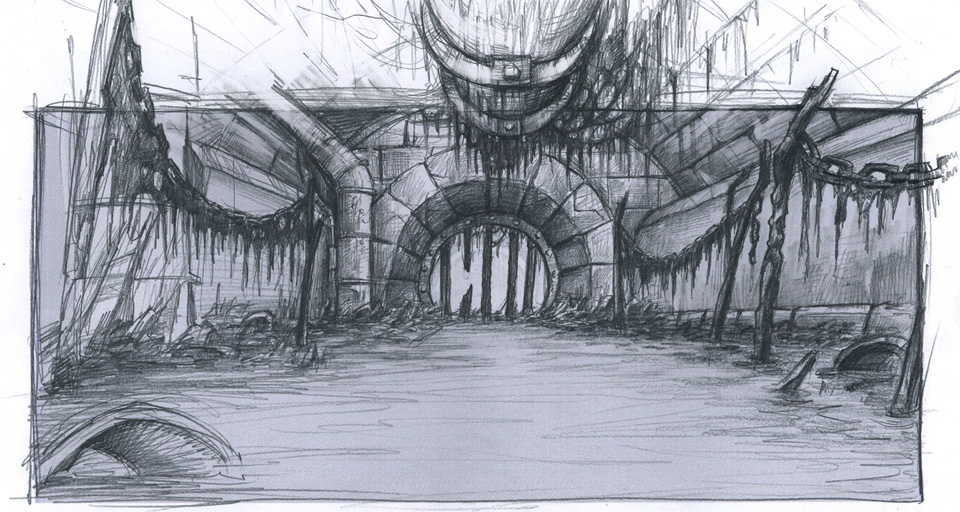 Susi's Truck Stop: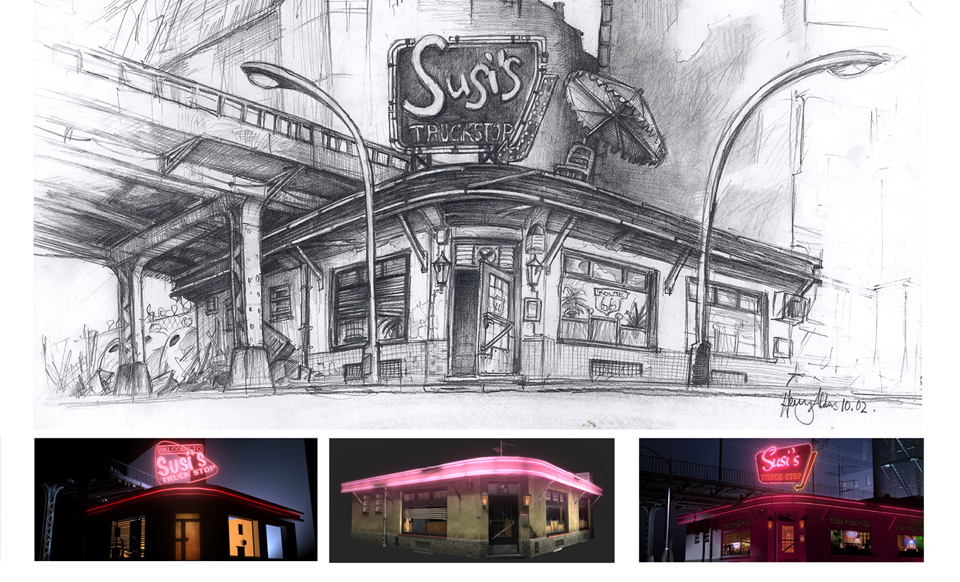 The TV – H(e)aven:
The Toxic Industrial Area: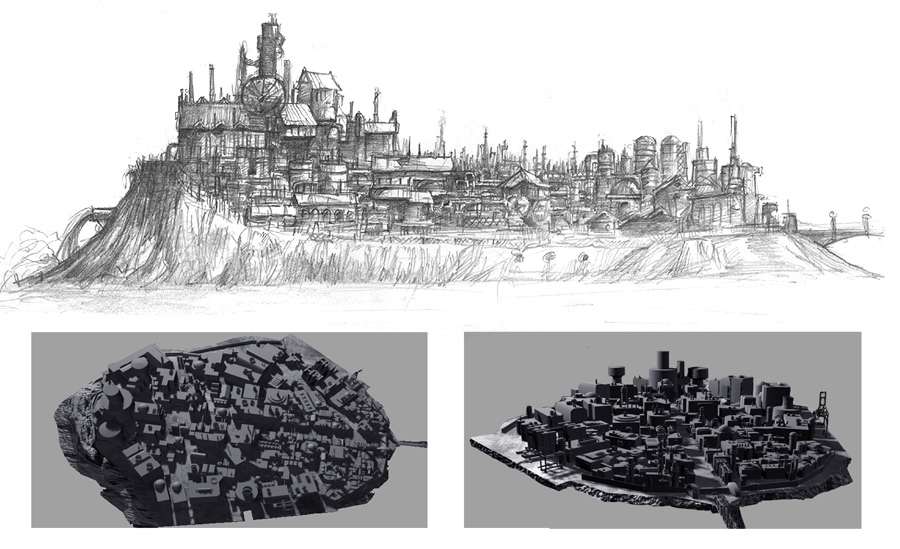 The laboratory of doom

The showdown